"Online MBAs are no longer second-rate," read a headline on The Telegraph UK's article published over a year ago. Written by Professor G. Anandalingam, Dean of the prestigious Imperial College Business School, the article goes on about how all the top ranked universities in the world have warded off the stigma against distance education and are now offering online MBAs and other postgraduate programs to reach a larger demographic.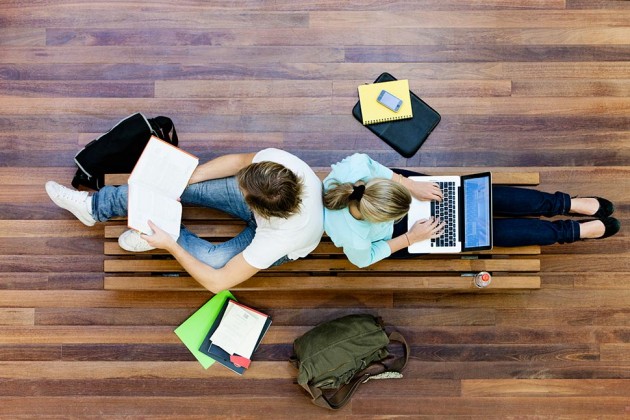 Looking in on India, the situation seems to have changed too as more and more students and working professionals are beginning to embrace the idea of getting a distance MBA, which can help them build their career just the same.
Many reputed universities too have warmed up to offer various different online BBA and MBA programs. Take for instance the case of Bharathidasan University based in Chennai. Started over 2 decades ago, this institution has recently begun offering specialisations in Human Resource, Finance, Operations, Systems, Project Management, and several other key programs that are seen in abundance across the country.
The Curriculum Conundrum- Present
Earlier distance courses weren't as effective as one would have expected them to be, despite featuring a relatively good curriculum. This was chalked up as a flaw in the delivery methods used by the institutes. They seemed to lack a bit of finesse, a keen attention to detail, and a touch of fine-tuning, if you will.
But the tides have turned and so have the delivery methods.
Take the usual method followed by your atypical distance education institute-
First, they set the curriculum keeping in mind the demands that are prevailing in the market, which involves the handiwork of a partnership between faculty members and industry frontrunners.
Then, this syllabus is delivered through a carefully planned structure, which involves a student submitting assignments, attending classes occasionally, meeting peers and faculty members for interactive sessions, and clearing doubts through video chats among others. There are some who have used the tech-way to woo the savvy crowd too.
What The Future Holds
Most of the analysts and experts from the education industry are of the impression that online learning is the future of education and is likely to replace the traditional brick-and-mortar system of learning.
And as technology is growing at an exponential rate each year, it all seems plausible too. Testimony to this fact is that internet has managed to reach a much larger bandwidth than ever before and with the number set to increase furthermore, there is no real doubt that every university will slowly move on to online mode of teaching.