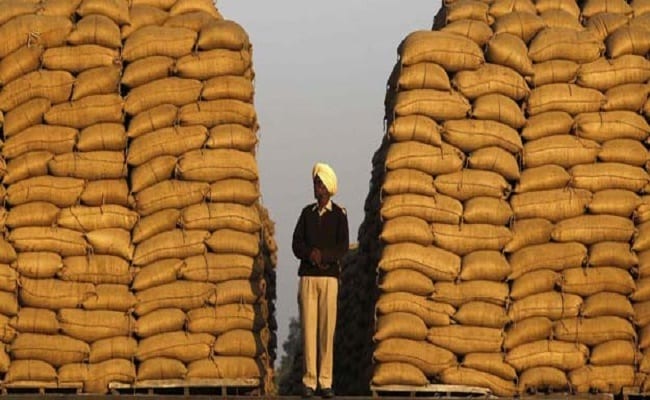 Wholesale inflation based on the wholesale price index (WPI) for the month of June stood at 5.77 per cent against 4.43 per cent of May and 0.90 per cent during the corresponding month of the previous year, according to official data released on Monday.
Inflation in food articles stood at 1.80 per cent in June 2018, as against 1.60 per cent in the preceding month. Inflation in vegetables jumped to 8.12 per cent in June, from 2.51 per cent in the previous month. Inflation in 'fuel and power' basket too rose sharply to 16.18 per cent in June from 11.22 per cent in May as prices of domestic fuel increased during the month in line with rising global crude oil rates.
"The lagged transmission of higher crude oil prices, an uptick in cotton prices and electricity tariffs, the hardening of inflation for manufactured products as well as an unfavourable base effect, led to the sharp pickup in the WPI inflation to a 54-month high in June 2018," said Aditi Nayar, Principal Economist, ICRA Ltd.
This has reinforced expectations of likely rate hike by the Reserve Bank of India (RBI). "The sharper than expected uptick in the WPI inflation in June 2018 reinforces our expectation of a likely repo rate hike at the next MPC meeting in August 2018," Ms Nayar said.
Inflation in manufactured products stood at 4.17 per cent in June against 3.73 per cent in May.
Potato inflation was at a peak of 99.02 per cent, against 81.93 per cent in May. Price rise in onion was 18.25 per cent during June, as against 13.20 per cent in the preceding month.
The rate of inflation based on WPI Food Index consisting of 'Food Articles' from Primary Articles group and 'Food Product' from Manufactured Products group increased from to 1.56 per cent in June from 1.12 per cent in May. The index for 'Crude Petroleum & Natural Gas' group rose by 8.1 per cent to 95.2 (provisional) from 88.1 (provisional) for the previous month due to higher price of crude petroleum (11 per cent) and natural gas (1 per cent).
The index for 'Food Articles' group rose by 1.1 per cent to 141.7 (provisional) from 140.1 (provisional) for the month of June due to higher price of egg (5 per cent), fruits & vegetables (4  per cent), maize and fish-marine (3  per cent each), jowar (2  per cent) and barley, bajra, beef & buffalo meat, wheat, coffee, condiments & spices, milk and poultry chicken (1  per cent each).
However, the prices of betel leaves (14  per cent), urad, arhar and gram (2 per cent each) and ragi, masur and moong (1 per cent each) declined.
Wholesale inflation for the month of April was revised to 3.62 per cent against the provisional estimate of 3.18 per cent released earlier.
Last week, retail inflation for June rose to a five-month high at 5 per cent against 4.87 per cent in May.