The market value of equity assets of life insurance companies declined 26.3 percent year-on-year (YoY) in FY20 to Rs 6.63 lakh crore. The quarter-on-quarter fall was steeper.
Data from the Life Insurance Council showed the value fell 35.5 percent from the Rs 8.9 lakh crore figure at the end of Q3FY20.
The equity assets value is at its lowest since FY16 when the figure stood at Rs 5.95 lakh crore. The FY20 performance was also impacted by the nationwide lockdown.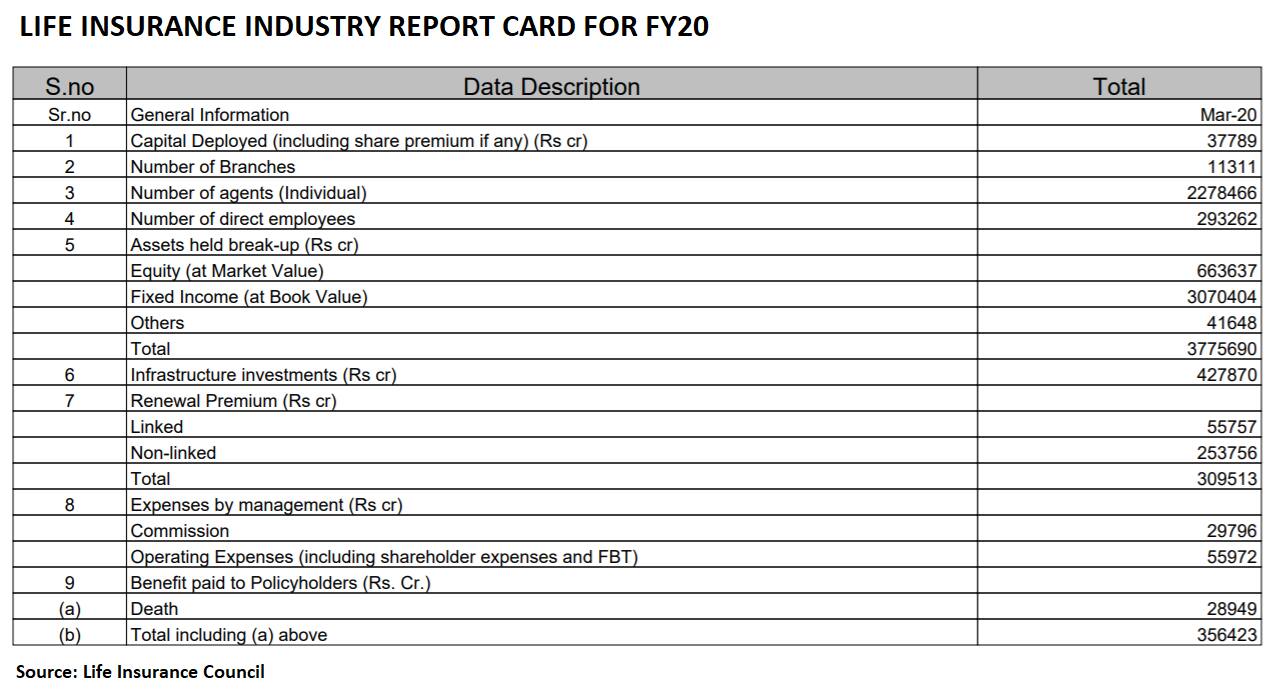 Industry sources said this decline was purely due to the markets reacting to the COVID-19 pandemic in India and the globe.
"While life insurance is a long-term investment, policyholder funds are also invested in the equity markets. But from February 2020 the markets have been reacting negatively to the COVID-19 situation and hence the industry ended up losing a lot of money," said the chief investment officer of a mid-sized life insurer.
S&P BSE Sensex moved from 38,672.91 at the end of FY19 to 29,468.49 at the end of FY20. This was a decline of 9,204.4 points in the one-year period. The equity markets started tanking from mid-March 2020 onwards when the impact of COVID-19 on India started getting visible.
The policyholder premiums collected are invested in debt and equity instruments.
Life insurance companies saw a 32.2 percent YoY decrease in new premium collection to Rs 25,409.30 crore in March 2020 amidst the Coronavirus pandemic leading to a lockdown across the country.
The decline in new premiums was nearly 31 percent YoY for LIC,  19.3 percent for HDFC Life, 32.3 percent for ICICI Prudential Life Insurance and 41.4 percent for SBI Life compared to March 2019.
Overall, for life insurers, while equity assets declined, fixed income assets (at book value) grew 13.2 percent YoY to Rs 30.7 lakh crore. Similarly, infrastructure investments also increased 11.3 percent YoY to Rs 4.27 lakh crore in FY20.
As per the IRDAI investment rules for insurance companies, life insurers have to invest at least 50 percent of their assets in government securities and approved securities that have guaranteed returns. The approved securities include stocks that are liquid and offer dividends.
However, an insurance company cannot invest or hold more than 15 percent stake in another company.