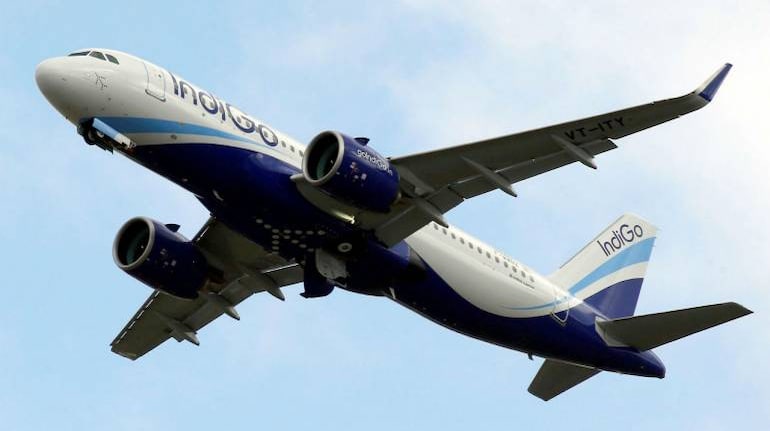 IndiGo Chief Executive Officer (CEO) Ronojoy Dutta has come out strongly against capping fares and capacity, pushing the case for airlines to have a better say when it comes to deciding prices and utilization of the fleet.
Upon resuming domestic flights in May, the government had capped fares, which were limited within a specific range. Airlines were also asked to use only one-third of their capacity. This was further increased to 45 percent.
Dutta though has called for removing the caps.
Addressing an analyst call after the country's largest airline announced its first-quarter results, Dutta admitted that the company needs to do a tough balancing act between reducing its wage bill, and keeping employee morale high. A lower wage bill is one of the critical parts of the airline's plan to reduce costs.
Dutta and his colleague Aditya Pande, the airline's Chief Financial Officer (CFO), commented on varying topics. Here's what they had to say.
Fares and fleet
Dutta said that the company plans to deploy 60-65 percent of its capacity in the third quarter of the financial year, "but subject to government lifting the cap.'
Though this may surprising, given that the airline CEO had recently said that capacity utilisation continued to hover around 30 percent despite the government raising the cap to 35 percent. Airlines needed more say in opening up more routes, Dutta said.
Similarly, he said it was important to remove the restriction in deciding fares. This will let airlines have the flexibility to determine fares according to demand, and other factors like flight timing and routes. "Let's not fares be dictated," Dutta said.
In the first quarter, IndiGo's passenger ticket revenues were Rs 585.4 crore, a decrease of 93.1 percent from a year ago.
Reducing wage costs
Dutta explained that the airline is looking at three main areas to reduce its costs: lease rentals, payroll cost, and other costs.
Pande added that the company had reduced its wage costs by 17 percent in the first quarter, as compared to the fourth quarter of FY20. The plan, he added, is to reduce this further to 30 percent by the end of the present financial year, compared to the pre-COVID-19 level.
Apart from laying off  10 percent its its staff, IndiGo had recently announced a second round of pay cuts.
The 30 percent target means there may be more news on layoffs, leave without pay, and salary trims.
Long haul operations
After SpiceJet announced approvals to fly to destinations in the US and the UK, there have been expectations that IndiGo will also launch similar flights soon.
But Dutta signalled that IndiGo may not have warmed up to the idea yet.
"We are continuously looking at  wide body equation. It is a touch and go issue for us," said Dutta.
While IndiGo has been hesitant on starting wide-body operations because of a higher fuel burn rate on these flights,  the recent drop in prices of air turbine fuel and lower rentals for the bigger aircraft means that conditions are more conducive now.
But a final call is yet to be taken.
Additional cost saving
After announcing the Q4 results for FY20, IndiGo had said that it aims to save anywhere between Rs 3,000 to Rs 4000 crore by limiting its expenditure.
This meant that the airline will re-negotiate with its lessors, vendors, and reduce salary costs. Now, the carrier wants to save another Rs 2,000 crore in its costs.
Pande said that this will be done through the sale and leaseback of its owned assets, including its ATR and CEO aircraft.
The airline, which was burning Rs 40 crore a day in fixed costs during the lockdown, has now brought this down to Rs 30 crore a day, thanks to higher capacity utilisation. The cash burn, the company said, should further come down with better capacity utilisation. The airline is presently operating about 400 flights a day, doubling from 200 flights in May when domestic operations resumed.
Engine replacement 
Aviation regulator Directorate General of Civil Aviation (DGCA) in June,  had extended the deadline for IndiGo and GoAir to replace all the 60 unmodified Pratt and Whitney (PW) engines on their A320neo planes from May 31 to August 31.
IndiGo's Chief Operating Officer(COO) Wolfgang Prock-Schauer said the company is on track to complete the exercise by August. "By end of August, everything will be done. Fourteen aircraft right now need to be refurbished," he said.
Air India
Was IndiGo still interested in Air India, the national carrier that the government wants to divest, asked an analyst.
"We are not interested in Air India," was the short reply from Dutta.