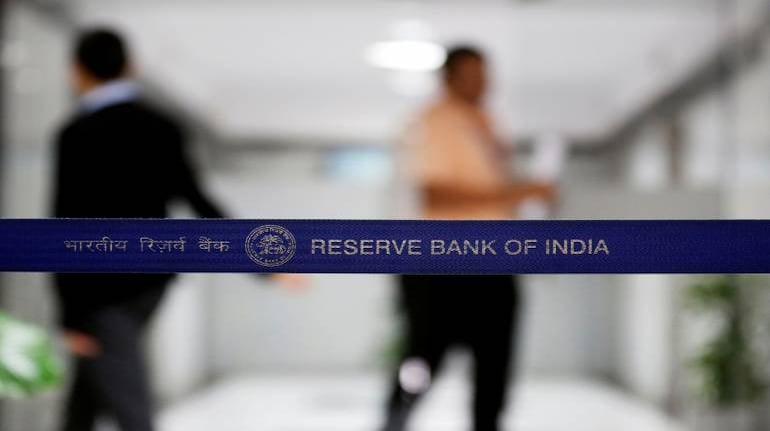 'RBI rides to the rescue' would be an easy headline for this newsletter, in view of the central bank's widely expected decision to allow loans to be restructured. But here's the rub: for the RBI to really step in and provide relief, the restructurings will have to be liberal. That would ensure that firms don't go bankrupt, businesses don't down shutters, jobs aren't lost and banks are, at least for the time being, protected from having to provide for bad loans.
But too liberal an approach would just be kicking the can down the road, it would lead to a proliferation of zombie firms and, as we have seen with previous episodes of restructuring, it would store up trouble for banks in the future, as the restructured loans turn bad.
That is why we have the ring-fencing of restructuring with all sorts of conditions. Admirable, no doubt, but it runs the risk of not doing much to help businesses or the economy. Given the extraordinary business uncertainties, it will require exceptional banking skills to ensure that only firms that deserve the bailout get it. And as John Maynard Keynes said a long time ago, 'A sound banker, alas, is not one who foresees danger and avoids it, but one who, when he is ruined, is ruined in a conventional way along with his fellows, so that no one can really blame him.' Let's hope the redoubtable KV Kamath, the head of the committee to determine the restructuring fine print, proves to be the exception to that rule. And of course, the restructuring is far better than to have a moratorium brush everything under the carpet.
Will the RBI forbearance add to the attraction of financial sector stocks, which have so far underperformed? Well, our analysts argue that SBI, for instance, is trading at a valuation where you get its subsidiaries practically free. Insurance stocks may be a better bet than banks. And some small finance banks may also be an option.
While looking at underperformers, we also considered a multiplex stock, in spite of the obvious concerns. And why not look at REITS too? And while we are talking of valuations, here's a bunch of stocks that our analysts believe either have fair valuations or they're ripe for a re-rating.
But let's get back to the RBI. The central bank preferred not to cut rates, conserving its ammunition for the moment, a wise decision given the enormous uncertainties as the number of covid-19 cases continues to rise relentlessly. The economy seems once again to be losing some steam, as both our recovery tracker and the Purchasing Managers Index for July indicate, because of the continuing local lockdowns. There are plenty of indications of weak demand. These uncertainties are weighing on people and consumers are in no mood to spend. Far better for the RBI to wait, particularly since both food inflation and inflationary expectations are high. But while the overall mood is sombre, there's plenty of variation across sectors and companies, as the June earnings numbers show.
As S Naren said in this interview with us, we may be at the worst possible point in the economic cycle, but not in the market cycle. Although whether the market has cycles any longer is debatable and maybe all it has are shallow dips that need to be bought, as we argue for companies such as Dabur, Gujarat Gas, Tata Consumer Products, PI Industries and Crompton Greaves Consumer Electricals.
Global markets have already discounted a full economic recovery, which is why the MSCI All-Country World Index (AWCI) has erased its decline for the year. The NASDAQ has closed above 11000 for the first time ever, prompting the remark that the FANG (Facebook, Apple, Netflix Google) stocks are the equivalent of the Tokyo real estate market in the eighties—at the height of the Japanese bubble, Japan's Imperial Palace was worth more than California.
But that is not what we mean by Japanification today. For that, consider German 10-year government bond yields, which are -0.5 percent—Japan has had very low yields ever since its bubble burst decades ago. US bond prices too are rallying, driving yields down, which is then used as an argument to justify higher stock prices. Gold and silver too are rallying. Bank of America now thinks $3000 an ounce is on the horizon for gold.
We used to think before this new normal that gold was a risk-off asset, a diversification from stocks. Things have apparently changed — Bloomberg quotes Naufal Sanaullah, a macro strategist with a New York firm, saying, "If enough portfolios are attempting the 'financial alchemy' of replacing government bonds with gold for risk parity, gold and stocks become increasingly correlated. On risk-off episodes, gold can actually fall." The reason for the co-ordinated rise in asset prices is laid at the door of the huge amounts of liquidity being pumped in by central banks. But here's a contrary opinion.
This week, Donald Trump raised the stakes in the global moves against China by following the Indian example and banning TikTok. We consider here whether Microsoft can make TikTok dance to its tunes. In a totally unrelated development, Facebook's Instagram has launched Reels, a TikTok clone.
That's fine with us, but the trouble with Trump is he doesn't seem to recognise friends from foes and his order that all government procurement of essential medicines be done from US manufacturers could hurt our pharma companies.
As for the US trade war with China, well, China's exports surged 7.2 percent year-on-year in July, thanks to demand from locked down countries. Here's the big picture on our ongoing effort to restrict imports.
I'll leave you with this little snippet—according to historian Adam Tooze, The UK recession in 2020 is likely to be the worst, not since the Global Financial Crisis, not since the Great Depression, but since 1710. That's before the industrial revolution, before the battle of Plassey. This pandemic is breaking historical records.